PUBLIC AUCTION #36 - MAY 19 & 20, 2017
The Charles Freeland Collection of Antigua
The Roger West Collection of Dominica
The "Duffy" Collection of British Commonwealth (Part I)
The Dennis Uridil Collection of NH KGV & KGVI
The "Hope" Collection of Cape of Good Hope Rectangles
Welcome!
We are delighted to offer the Charles Freeland Collection of Antigua, a comprehensive study of stamps, proofs and postal history plus his collection of the popular St. Lucia postage due issues. Roger West has selected us to sell his Dominica collection highlighted by his original work on the flaws of the 1923 Pictorial issue. The "Duffy" collection is a major holding of sets, high values, rarities, specimens, a substantial group of 1935 Silver Jubilees varieties and varieties from all areas of the Commonwealth. The collection is replete with interesting and unusual items with strength in Keyplates, Ascension and St. Helena Badge of the Colony issue, Australia Kangaroos, Kenya, Uganda & Tanganyika KGV with values to the £100 specimen, KGVI varieties, Seychelles with a strong showing of Glover flaws, Zululand with values to the £5 and so much more!
Also offered is the Dennis Uridil collection which features NH KGV and KGVI complete sets and varieties, the "Hope" collection, a marvelous holding of the rectangles of the Cape of Good Hope with rarities not seen on the market in decades and interesting and unusual covers. Also a very substantial holding of Bangkok, a little collection of Montserrat and an extensive collection of the Orange Free State. Be sure to see the Silver Jubilee section (Lots 477-717) for your favorite countries.
For those of you who plan to attend Westpex, we will be there again this year. Although we are not bringing the entire sale, we would be glad to bring some lots for viewing. Call or email and let us know what you would like to see.
Our next auction will have more collections formed by Charles Freeland including his Montserrat. Part II of the "Duffy" collection will include Br. Asia, Pacific Islands, GB and Br. Europe, Rhodesia and a significant group of lots and collections. It promises to be an exciting sale.
FOR SALE BY PRIVATE TREATY: A massive stock of NH KGVI and QEII to about 1995 in 18 large cartons with approximately 180 stockbooks and some albums. An ideal stock for a retailer or Ebay dealer. Net: $150,000. Terms can be arranged. This lot will not be available for viewing at the auction but arrangements can be made for viewing after the sale.
Now, on with the sale!
Cordially,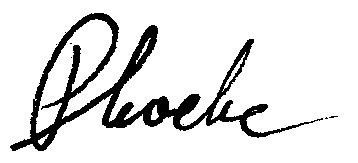 Phoebe A. MacGillivary