PUBLIC AUCTION #37 - October 27, 2018
The Eric Yendall Collections of King George VI Keyplate Revenues &
Br. Guiana WWII Censored Covers and Postal Stationery &
Mauritius Military Mail, WWII Censored Mail & Post Box 1000
The "Duffy" Collection of British Commonwealth Part II
The "Alphonse" Collection of Ceylon
The Paul A. Larsen Collection of King George V Leeward Islands
Welcome!
We are very pleased to offer several collections formed by Eric Yendall. The sale starts with his exceptional holding of King George VI Keyplate Revenues which includes Japanese Occupation rarities, two of which are unique. We also present his collections of Br. Guiana WWII censored covers and postal stationery as well as his Mauritius postal stationery, WWII censored covers, military censored covers and a fascinating collection of Post Box 1000 covers. The "Alphonse" collection of Ceylon is the first collection of this country to be offered in many years and features a mint example of the rarest stamp of the country, the Queen Victoria 4d rose imperf and many other treasures.
Also we have the Paul Larsen Gold Medal Collection of Leeward Islands King George V, replete with proof material and highlighted by the Master Die proof of the Silver Jubilee. And finally we offer Part II of the "Duffy" collection with strong sections of Hong Kong, Great Britain, Cyprus, Malta, Gibraltar and Bermuda and an extensive group of Lots and Collections including a massive stock of Keyplates.
We welcome bidsheets sent by email and acknowledge every one received. Our internet service has been a bit fussy recently so if you do not receive a reply from us, please re-send or telephone us. We do not acknowledge receipt of faxes.
After an unfortunate delay, we will finally be offering the Montserrat collection formed by the late Charles Freeland in our next Public Auction. In true Freeland style, the collection is crammed with exceptional postal history and interesting and unusual material throughout. We have also already received a large used dealer's stock and other collections.We can still take additional consignments for the sale so if you are considering selling all or parts of your collection, please give us a call.
Now, on with the sale!
Cordially,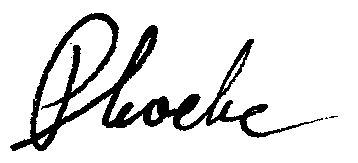 Phoebe A. MacGillivary